Mikhail Mudrik brings tenacity, integrity, and a wealth of diversified experience to The Agency (Florida) and One & Only Realty (NYC). His Real Estate career was born out of a genuine compassion for helping others and he prides himself on being a reliable resource and trusted advisor to his clients.

In 2013, Mikhail migrated from Ukraine to build a better life for his family. Despite some of the challenges he faced, including a language barrier, he attributes the power of perseverance and optimism to his determination to succeed.

Mikhail holds a Master's degree in Computer Science, a Judo Black Belt and a Sambo USA Championship title, making him no stranger to hard-work and discipline. He applies both experiences to his Real Estate career by constantly learning and strengthening his negotiation, creative, and communication skills.

Prior to moving to Miami in 2020, Mikhail spent several years in NYC where he began his Real Estate Career. His time spent between NYC and Miami aided in his ability to identify and meet the lifestyle and investment needs of a broad client base. He currently specializes in luxury condo homes and commercial leases & purchases.

Mikhail's skills and interests go beyond the scope of Real Estate. When he's not servicing his clients, he enjoys surfing, motorcycle riding, playing soccer, and acting!

Exclusive Agent for:

THE AGENCY
ONE & ONLY REALTY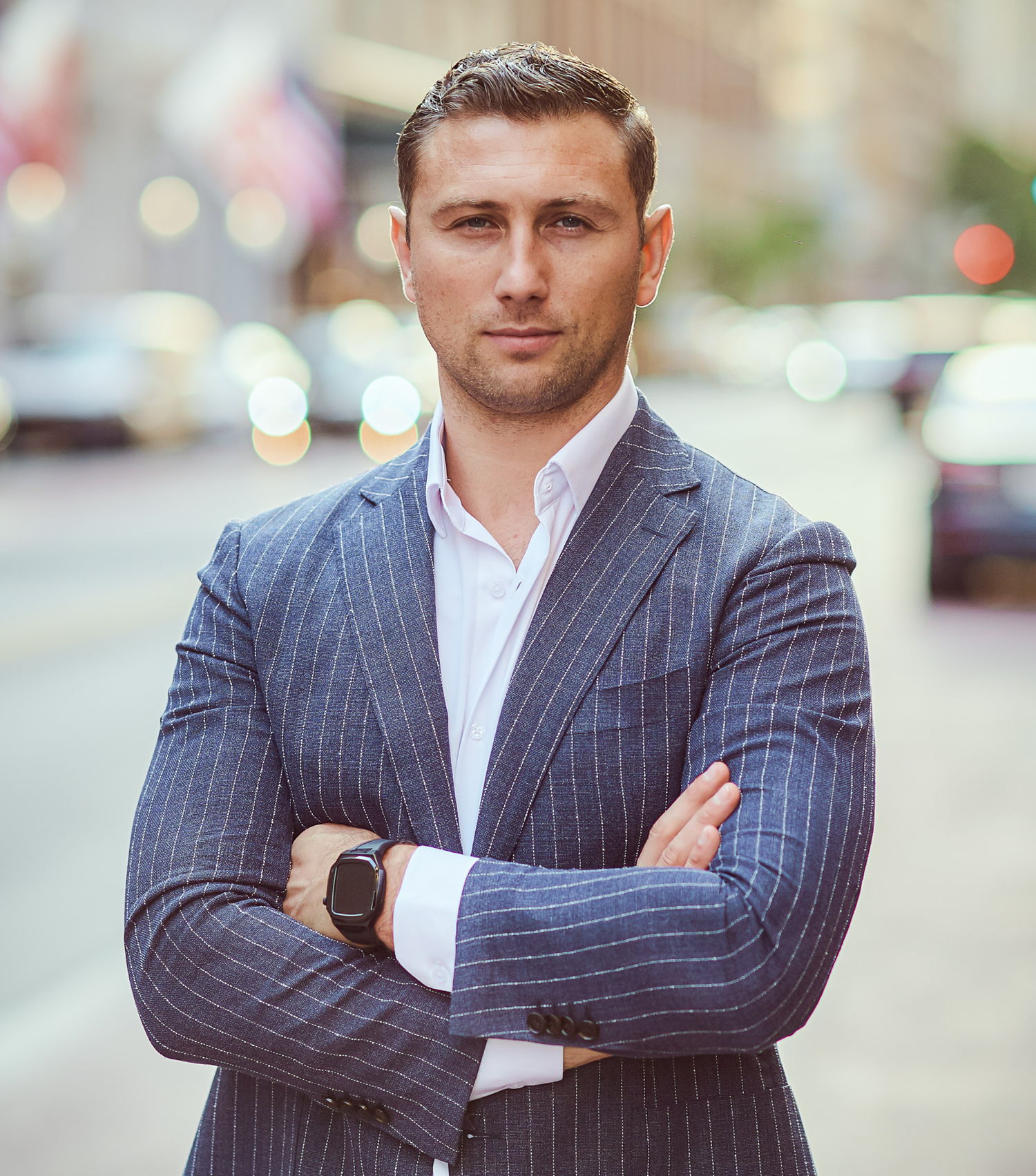 Sold on
3 beds · 4.5 baths · 3,180 ft²
A11216850
15701 Collins Condo, Unit 4901
15701 Collins Avenue, Sunny Isles Beach FL, 33160
Sold on
4 beds · 2 baths · 0 ft²
A11140904
Belmar Amended
1310 S 23d Avenue, Hollywood FL, 33020
Sold on
2 beds · 1 baths · 1,202 ft²
A11074684
Hollywood
519 S 16th Ave, Hollywood FL, 33020
Sold on
2 beds · 1 baths · 0 ft²
A11140879
Hialeah 9 Th Addn
234 W 18th Street, Hialeah FL, 33010-2527
Rented on
3 beds · 4.5 baths · 3,080 ft²
A11159793
15701 Collins Condo, Unit 4201
15701 Collins Ave, Sunny Isles Beach FL, 33160
Rented on
3 beds · 4.5 baths · 3,080 ft²
A11400247
15701 Collins Condo, Unit 4201
15701 Collins Ave, Sunny Isles Beach FL, 33160
Rented on
3 beds · 3.5 baths · 1,892 ft²
A11255843
Parque Towers Condo, Unit 5-701
330 Sunny Isles Blvd, Sunny Isles Beach FL, 33160
Don't wait to buy real estate. Buy real estate and wait.
Client Reviews
Dhaval G. Bhanusali
Dermatologist, media expert
He was the best! thanks so much for being honest and patient during the entire process. You made the process so seamless. Will use again in the future. Cant recommend enough = )
Linor Shefer
Brand Director
Mikhail was so professional and helpful with the move process. He found me my dream apt in 1 day! He guided to my dream apt based on all my needs. I highly recommend working with him!
Michael, Thank you so much for all your help with finding a beautiful apartment and closing the deal in such a short period of time! You're a true professional and fight for your client harder than on the judo tatami! Looking forward to do more business with you !
Batish ARTBAT
DJ & Producer
Mikhail helped me to purchase a new home in Miami and I can't recommend him enough. He was extremely knowledgeable about the local real estate market and was able to find the perfect apartment for my family, negotiate the price and walk us through the entire process. It was a comfortable and smooth transaction. If you're looking for a real estate agent who truly cares about his clients and will work hard to get you the best deal, then Mr. Mudrik is the one to choose.